An Introduction to Good Golf Etiquette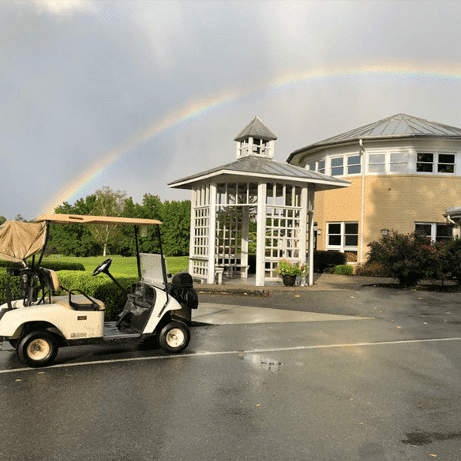 Golf is a gentleman's game. It's a game that is steeped in history and tradition. That being said, there are a few unwritten rules that every golfer should know about before hitting the links. Keep reading to learn more about golf etiquette and how to avoid breaking any of the game's unspoken rules.
The Do's of Golf Etiquette
Do arrive at the course at least 15 minutes before your tee time. This will give you plenty of time to check-in, warm-up, and change into your golf shoes.
Do repair your divots and ball marks. It's important to leave the course in better condition than you found it.
Do rake the sand traps after you've hit your shot. No one wants to step into a footprints-filled bunker.
Do be respectful of other golfers and their games. This includes refraining from talking while someone is hitting their shot, not moving when someone is about to hit their shot, and keeping your emotions in check (no matter how good or bad your round is going).
Do maintain a good pace of play. Slow play is frustrating for everyone involved.
The Don'ts of Golf Etiquette
Don't wear jeans on the course. Khakis or shorts are typically acceptable, but denim is a no-go.
Don't use profanity. There's no need for it out on the golf course.
Don't bring food or drink onto the tee box or green. These areas should be reserved for club members only.
Don't stand directly behind the person teeing off. You want to give them plenty of space to make their shot without feeling like you're hovering over them.
Now that you know a little bit more about golf etiquette, it's time to get out there and enjoy a round or two! Just remember to be respectful of others, take care of the course, and keep up a good pace of play, and you'll be sure to have a great time!